Fuckhawt Friday
post?! I planned on doing one again, but... forgot? Uhm... yeah. So thanks for Justified, I guess, and Jacob Pitts (yeah, you'll be hearing that name more often in the future now *g*).
I was watching the following scene from 1.11 "Veterans" a couple of times last night because it's so awesome!!! I didn't know what to do first: laugh, squee or drool?
Raylan: We interrupt anything?
Tim: I've been off the clock since five.
Art: Are you drunk?
Tim: I was heading in that direction, 'til this detour.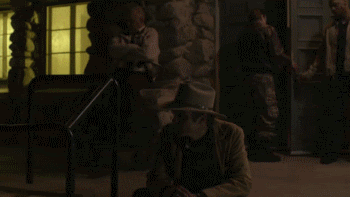 Tim: No admission, huh? Did you try flirtin'?
Raylan: He was immune to my charms.
Art: He said "heroes only".
Tim: Ookay. So you show him your ass wound?
Art: Nah. Didn't think it was that kind of an evening.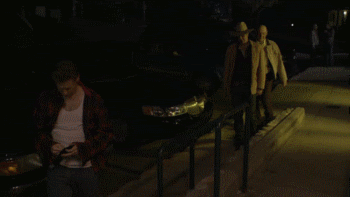 Tim: Evening, soldier. Uh, I didn't bring my cape. I'm guessing this will suffice. *holds up ID*
Door guy: Rangers. Hooah.
Tim: Hooah.




By that time, my brain only registered ERRORERRORERRORERRORERROR *thud*

Bonus:



Caps by me. Gifs by
rememberboys
Isn't that a wonderful way to say goodbye 2010 - welcome 2011!!! :D
Wow, how long has it been since my last
Current Mood:

artistic

Current Music:

Ke$ha - Tick Tock